News and PR
If you're interested – you can read all about us and our journey.
2021 Kitplanes Engine Buyers Guide | Diesel & JET A
Higgs Diesel
Article snippet: Besides the liquid-cooled Lycoming conversions, the new AC Aero USA LLC is also offering complete, clean-sheet designs under the Higgs Diesel banner.
These engines center on another of Andrew Higgs' liquid-cooled cylinder concepts combining attributes of both two- and four-stroke operation. The central concept is a two-stroke engine breathing through ports
Kitplanes, December 30, 2020.
Article: 2021 Engine Buyers Guide
Author Tom Wilson
2021 Kitplanes Engine Buyers Guide | Flat Four-Stroke Gasoline
Article snippet: How about a new engine company to start this year's buyer's guide? That's exactly what we got when longtime freelance engine designer Andrew Higgs joined with businessman-and-Reno-racer Karl Grove to form AC Aero. The new company offers two distinct lines of engines or engine parts. And as expected from these performance-minded folks, all of their engines are new, noncertified designs aimed at maximum performance and efficiency…
Kitplanes, December 30, 2020.
Article: 2021 Engine Buyers Guide
Author Tom Wilson
OLD WORLD, NEW ENGINES
Kitplanes article discussing the future of 100LL, Ultralight aircraft and HIGGS engine solutions. 
FOR IMMEDIATE RELEASE: U.S. DISTRIBUTOR ANNOUNCED
BAKERSFIELD, CA

July 30th, 2020
AC AERO USA LLC signs first U.S. Distributor and Authorized Build Center for the US markets.
ASAP (Aircraft Service and Parts Corp) located in Bakersfield CA were chosen after a lengthy due diligence and search for just the right partner.
"We have spent considerable time searching for the right partner. It has significant strategic impact upon AC Aero's ability to service the market and our customers. We were not willing to compromise that process until we found the perfect synergy," said Karl Grove, CEO AC Aero USA LLC.
"ASAP's location and infrastructure at the Bakersfield Municipal airport (L45) will provide the ability for customers to fly in their aircraft for refit and overhaul. We believe that this is a first for engine build shop services in the US", said Andrew Higgs, President of AC Aero USA LLC.
ASAP are the exclusive distributor for the US market for both the Lycoming Performance AC Aero products as well as the HIGGS complete line of 2-stroke JET-A burning engines. They can handle all manner and size of project and will assist customers and OEM's in their firewall forward conversions and provide collaboration for development or turnkey services.
ASAP's facilities can house many aircraft during the rebuild or conversion process and will provide complete firewall forward solutions for customers as well as provide builder assist programs, training and more.
They are also multiple business owners at Bakersfield Municipal Airport and run the FBO, Rental Aircraft, CFI & Commercial pilot services (Best Aviation, BEST Equipment Leasing LLC), as well as a research and development company, and supplier, producer and distributor of petroleum additives, petroleum based fuels, renewable fuels, engine technologies, and petrochemical technologies (Best Corp). George has even developed specialty aviation fuels for NASA and the fuel for Steve Fossett's Virgin Atlantic Global Flyer.
"Suffice to say we are delighted to be partnering with them on this trail blazing journey", said Karl.
"We have been big fans of Andrew Higgs's engine technologies for many years now and are thrilled to be involved with bringing AC Aero's innovation to the US Market", said Jacob Sturges, Manager of ASAP.
"ASAP shares the same vision as AC Aero, and our respective companies complement each other in such a manner as to provide necessary technical expertise, production capabilities, marketing expertise, distribution, and build center expertise, that will ultimately result in unparalleled aviation products and service within the U.S", said George Sturges, President of ASAP.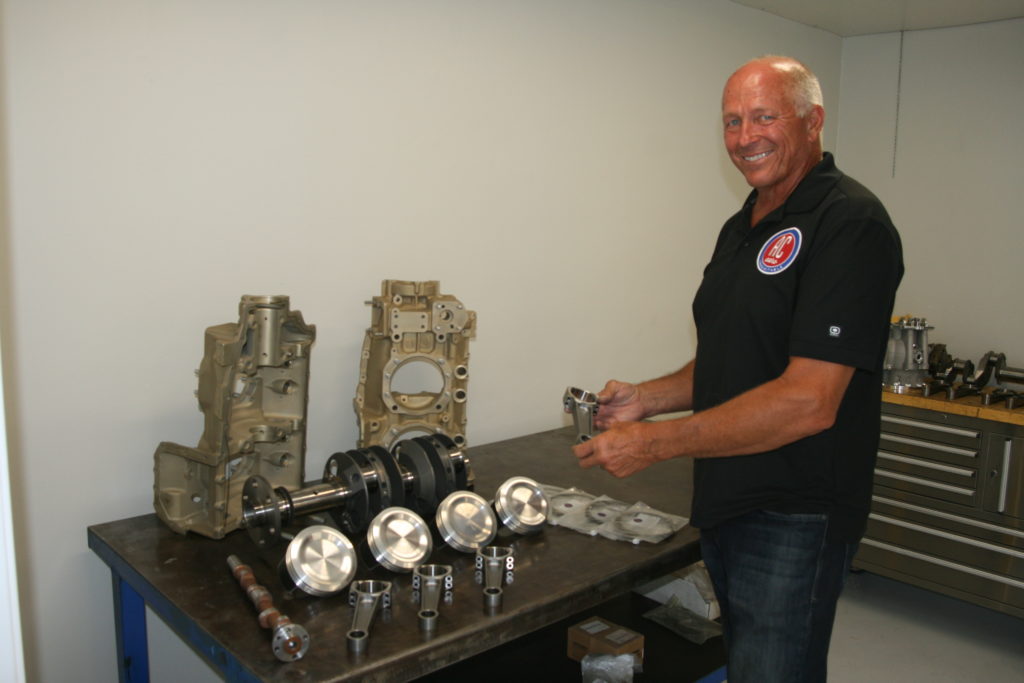 Best Aviation's Fuel Pumps at Bakersfield (L45).                     George Sturges with AC Aero's LEGION 409ci Long Stoke Kit.
Learn more about ASAP and their capabilities by clicking the button below.
WIN WIN WIN!
EAA Sport Aviation | July, 2020.
Credit: EAA
Author Credit: Beth Stanton
Recent article from the July edition of the EAA Sport Aviation publication. Nice write up from Beth Stanton on the new AC Aero engines and technology on offer. 
Remember to support EAA and become a member today, if you haven't already!
AC Aero USA LLC
www.ac-aero.com
KITPLANES COVERAGE
We recently met with Tom Wilson from KITPLANES to talk more about our products coming to GA this season. We covered all of the Lycoming performance products along with a number of the HIGGS Diesel line-up… we'll let Tom do the talking from here on!
 Tom Wilson
Karl Grove | AC Aero CEO, holding a GLADIATOR Liquid Cooled Cylinder.
Andrew Higgs | AC Aero President.
FOR IMMEDIATE RELEASE:
Wilmington, DE | June 12, 2020.
AC Aero expands into U.S. General Aviation markets. Andrew Higgs, President has formally established AC Aero USA LLC with the immediate intentions of launching the Lycoming performance products and Higgs Diesel product lines to customers in the United States.
Karl Grove, CEO of AC Aero USA LLC has been appointed to establish and run the entity stateside and will lead sales, marketing and operations within the continental U.S.
A complete line of performance products will be available for the Lycoming 320, 360, 390 and 540 engine variants. We are focused on providing performance based solutions for the GA, EAB as well as other markets. Over the last several years we have been perfecting designs, production, manufacturing and marketing strategies prior to market entry.
"We are now ready to provide the products, service and product quality to our customers. Through the recent CEO appointment of Karl Grove I feel we have the infrastructure in place to make that happen," said Andrew Higgs, AC Aero President.
Many improvements and content are being added to the site weekly in order to better communicate information and specs necessary for our customers.
We are now accepting reservations for all of the AC Aero product lines and further announcements will be forthcoming as we move towards taking deposits for all product lines.
Our 'Build Centers' will also be announced soon. Customers will be able to visit, see and experience our products first hand and either fly their aircraft in for refit or send in their core for overhaul or we'll just build you a new turnkey engine.
We look forward to announcing more about the AC Aero USA journey in the coming weeks.
AC Aero USA LLC
www.ac-aero.com
LIQUID POWER
The GLADIATOR™and CENTURION™ liquid cooled cylinders are a game changer for the decades of cooling challenges that have faced the GA market and aviators. Our complete kit comes with; Liquid Cooled Cylinders, Hardware, Plumbing, Pump, Pump Circuit & Wrist Pins.
Choose AC Aero liquid cooled cylinders for increased power and weight savings. Starting at: $18,750
INCREASE YOUR POWER NOT YOUR FOOTPRINT
The AC Aero Long Stroke Legion kits for the Lycoming O-360, O-540 variants. A complete kit that comes with AC Aero Crank, Connecting Rods, Pistons & Wrist Pins. Can also be combined with the Gladiator or Centurion Liquid cooled cylinders for even more increased power and weight savings.
Starting at: $21,000.