Aircraft Service and Parts Corp (ASAP)
Official AC AERO USA LLC Build Center and Distributor. Located at the Bakersfield Municipal Airport (L45). Bakersfield is a city on the Kern River, north of Los Angeles and has an excellent infrastructure with support for many sizes of aircraft with the facilities on hand.
ASAP's Story
George and Jacob Sturges (Right to Left) are multiple business owners at the Bakersfield Municipal Airport (L45). With an FBO and successful flight school already based on the field, they are well versed and equipped to handle the needs of the AC Aero customer. Whether collaborating with an OEM or providing builder assist services to the EAB community – they are equally at home and experienced to satisfy their needs.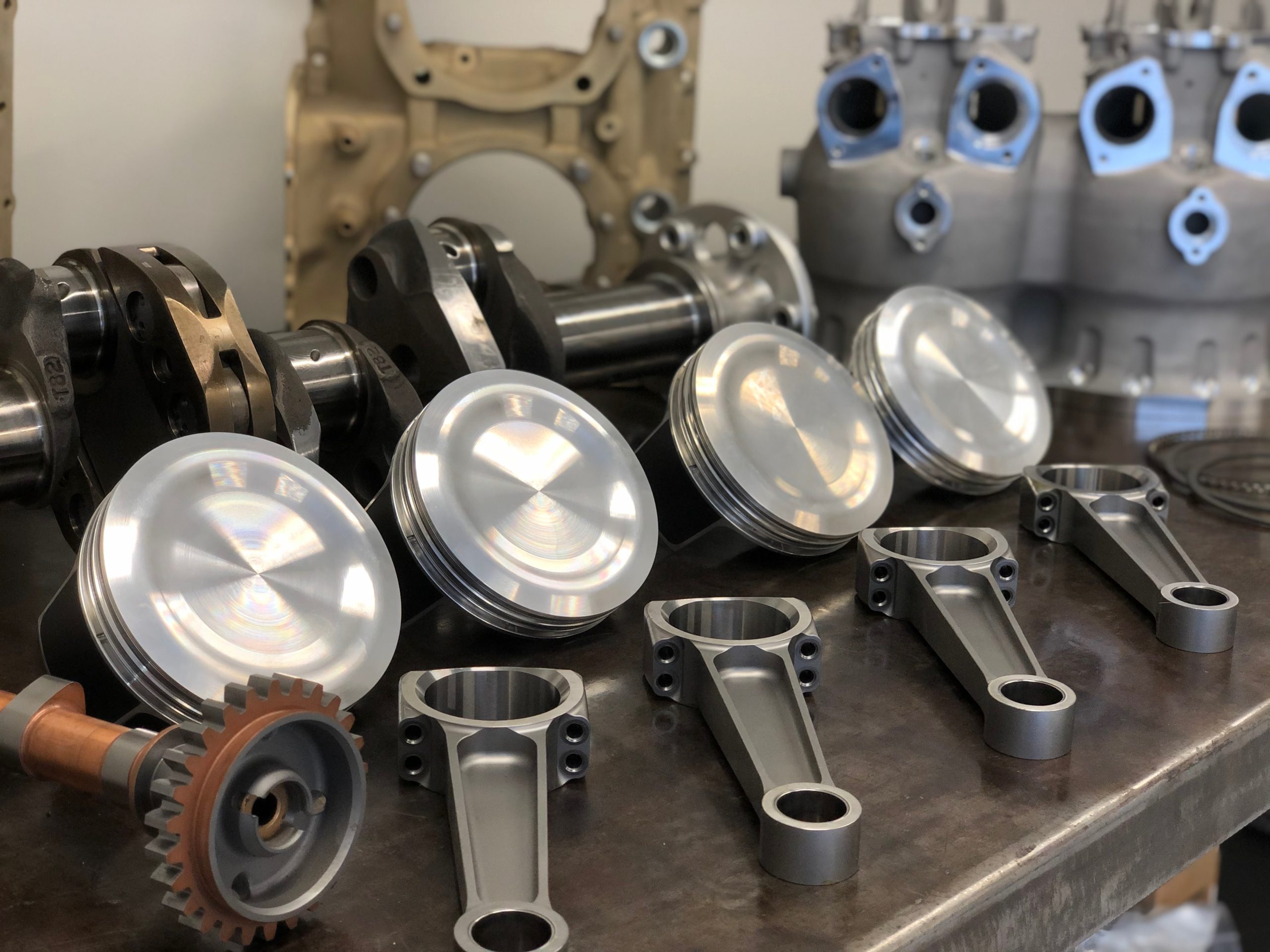 AC AERO Components
ASAP will offer the complete line of AC Aero products and are the Authorized U.S. Distributor for AC Aero LEGION, GLADIATOR, CENTURION Lycoming Performance Products and HIGGS Diesel engines.
Whether you require a turnkey engine for your Experimental aircraft or need a full assist on your firewall forward project, ASAP are ready to jump in and assist.
HIGGS CERTIFIED TECHS
ASAP are the Authorized Build Center for the new and exciting clean sheet HIGGS Diesel engines.  Their certified and highly qualified staff have many years of experience in providing build solutions for their customers, and are the only technicians approved to work and perform maintenance on the HIGGS E-Series line of products. 
ASAP Services
Aircraft Services and Parts Corp are equipped to build, overhaul and service your AC Aero engine. ASAP's technicians are exclusively trained on AC Aero and HIGGS products and can provide the experience and advice necessary for your next project. 
FLY IN
Located at the Bakersfield Municipal Airport you can either choose to fly-in for your refit or ship/drive your engine to our facility. The airport is well equipped with an FBO, Fuels and Cafe. 
BUILD
Our factory trained AC Aero techs are the only techs approved to work on AC Aero products. ASAP will work with you on your exact needs for your project to ensure you get the engine right for your mission.
FLY OUT!
And at the finish – you get to fly out of our facility. Or of course we can ship your engine conventionally or you may collect it from ASAP which is a breeze with street facing access. 
ASAP in conjunction with its businesses partners provide full service airframe and powerplant services, from common inspections and annuals of TC aircraft to new firewall forward engines and installation of EAB/ELSA aircraft, and everything in between.
GLADIATOR & CENTURION liquid cooled cylinders from AC-Aero
Increased performance, enable use of unleaded fuels, eliminate shock cooling, strengthen engine assembly, reduce oil degradation, etc.)
LEGION Long Stroke engines
Increase engine displacement and performance within the same foot print/outside engine dimensions.
HIGGS Engine – AUTHORIZED BUILD CENTER
Fitment and firewall forward development for EAB and OEM projects
Turbo normalizing
Boosted high performance builds and installations (competition, race)
Unleaded fuel engines
Balanced rotating assemblies
Flow balanced cylinder heads
Builder Assist Programs
Training
Ignition Systems
Magnetos and service
Electronic ignitions (including ignition/fuel ECU systems)
Fuel and Intake Systems
Mechanical fuel injection
Electronic fuel injection
Aftermarket and custom intakes
Exhaust systems
Aftermarket & Custom built headers
R&D services

Dyno services

Machine shop services

Welding

Fabrication

Rental Aircraft

CFI & commercial pilot services

Aircraft Annuals and Inspections

Routine aircraft maintenance
Airframe and powerplant repairs
A&P and IA services
Engine Remove & Replace (R&R)
EAB/ELSA aircraft builders assist programs
EAB/ELSA FWF installation (all fabrication and parts required for installation)
Prop strike inspections
NDT of engine components
Engine overhauls
ASAP Location
Bakersfield Municipal Airport (L45).
Aircraft Service and Parts Corp (ASAP)
410 E. Planz Road
Bakersfield, CA 93307
(661) 827-1121
www.team-asap.com
Hours: 07:00 – 17:00hrs
Link to SKYVECTOR