AC-AERO U.S., since 2007. We're primarily focused on the impacts of the Higgs Diesel heavy fuel combined cycle piston operation engines and performance components for the Lycoming engine variants. 
The goals for our product lines are weight reduction, improved power to weight ratio, cleaner component packaging, increased performance, reliability and fuel efficiency.
Higgs Diesel Engines: These engines will demonstrate our unique design for achieving the needed horsepower while keeping the weight of the jet burning engine at or below similar AVgas versions of these engines. There are many advantages to the combined cycle piston operation design. A new concept in high performance aircraft engines with much reduced part count for extended operation and higher TBO's. Due to their simplicity of design and reduced package weight, the Higgs Diesel engines may be used in the following applications: Drones, Generators, Compressors, Marine, Land Vehicles, Military and other space / weight single fuel restricted designated use applications.
Lycoming Performance Products: These kits and components will provide many options for the GA community and provide an upgrade for their base models with high quality components for increased performance and weight reduction. We have solutions for all of the 4 & 6 cylinder packages. Products range from Long Stroke kits, Liquid Cooled cylinder and RS (Race Spec) bespoke engine builds.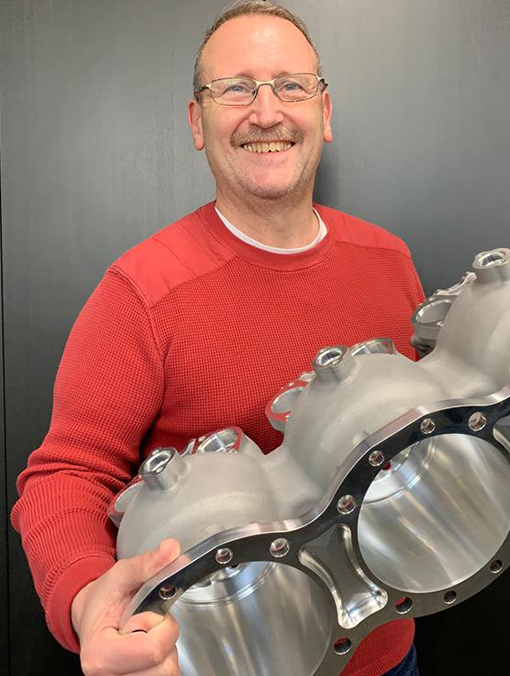 President, AC-AERO, US.
Andrew Higgs
Much of my career has been spent developing Formula One engine technologies as well as upgrading components in other professional racing formulas, such as Indy, LMP1 and MotoGP. However my real passion has always been aviation.
After spending the last 5 years and millions of dollars designing, testing and perfecting the technology we're now ready to enter the space. The balance we have achieved is a trade off between performance, reliability, various regulations in materials that we have to comply with. We use various industry standard tools: Catia, Solidworks, ProE, thermal and mechanical finite element analysis, computational fluid dynamics and fatigue post processing software, as well as in house proprietary software. We also have vast experience of advanced materials and coatings.
The goals for our products are weight reduction, improved power to weight ratio, cleaner component packaging, increased reliability, and better fuel efficiency.