Reno Air Races 2018 Debut
2018 Saw our first ever entry into the National Championship Air Races, Nevada, USA.
The Grove Aero GA181 Super Legacy and rookie pilot Karl Grove with out RS540TT. This development engine saw it's first ever year at the races, With 2 wins, a second and then a showing in the Gold race on Sunday was truly an amazing first outing for this new airframe and race motor.
2019 will see us again field a 540… stay tuned for 2019. #groveaero
RS Series (Race Spec Power Plants)
The RS series racing engines represent that highest power available: RS4 400bhp RS6  600bhp These engines are only built to order.
Custom built to your specifications in the UK. The RS engine can be ordered new or send us your timed out 320/360/540 wide deck engine and as part of complete overhaul we will upgrade to some or all of our AC Aero AX40 and AX50 Components. AX50 cylinder, rods and piston kits, pressure recovery plenum, light weight oil sump, or many other items we are working on to ultimately replace the dated designs offered by current companies.
Just use the contact form below and email it back, we will then give you an exact quote for overhaul of your engine or a brand new engine built with Genuine Lycoming parts.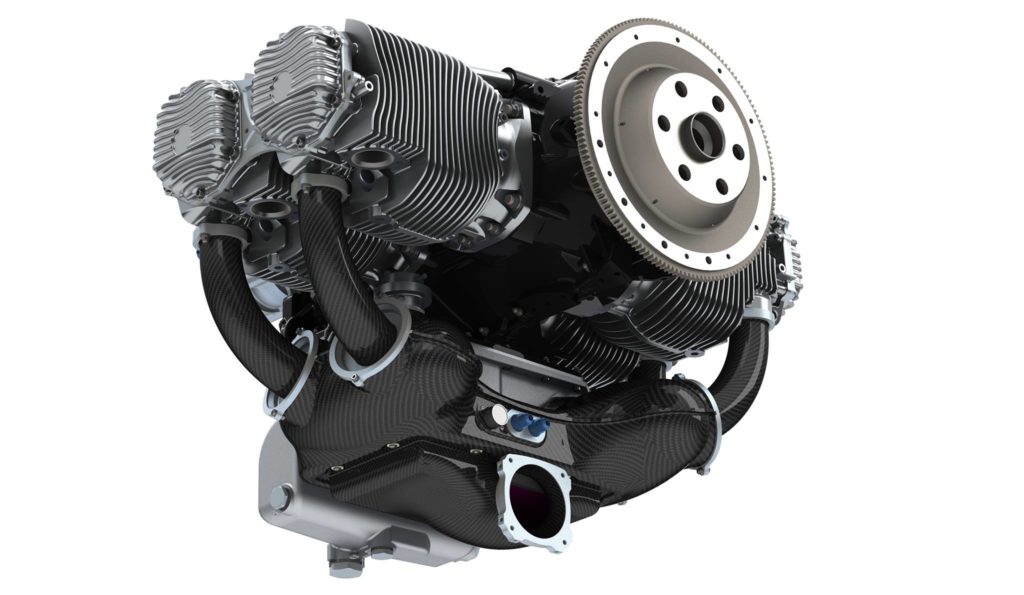 Technology
Valves, the inlet valve is a chrome steel variety with the back-face design optimized for maximum flow, the exhaust valve is of the "modified" stainless type 1.4882 containing Ta, Nb and W, this allows for higher temperature with greater elongation properties and improved yield and creep strength, allowing a non-hollow design. Both inlet and exhaust valves are designed specifically for this cylinder.
Springs, a single spring of extreme high quality steel that sits on a spring platform that is shimmed to obtain the optimum preload.
Ports, the inlet and exhaust ports are in the same location as a standard Lycoming™ product, however they are of a completely different port shape and design is optimized for the valve size. The exhaust port is fitted with a high temperature sleeve to reduce the uptake of heat from the exhaust to the cylinder wall.
The Cylinder, is drilled to accommodate standard CHT probes, knock sensors, and several baffling mounting bosses. Standard Compression, our pistons offer 8.75:1 compression and 9.70:1 if used with standard piston and ring pack.
Have more questions - get in touch!